Above and Beyond is a concierge and lifestyle management services provider based in Brisbane, Queensland. With over 30 years of experience, their services range from residential cleaning to de-cluttering.
This client had engaged a previous web and marketing company to brand her business. What was most disturbing is that the company had pigeon-holed her as Alice, from The Brady Bunch!!
The language, imagery, layout did not reflect their core values - relatable, reliable and respectful. (Check out the painting of the naked woman on the left hand side in the before image above).
NEW WEBSITE BUILD
Taking on board the client's brief to be modern, relatable, upmarket with a concierge feel to the site, we shifted the website greatly.
The new website, provides a sense of calm and relaxation for their clients. The imagery chosen, from stock images purposely reflect their high level of service provision.
The brand including colour palette remained the same as the client loves her current colours. However, the logo was updated yet stayed within the font format.
This style of website format fits perfectly for businesses with multiple service offerings.
Category:
Website new build and content writing


Before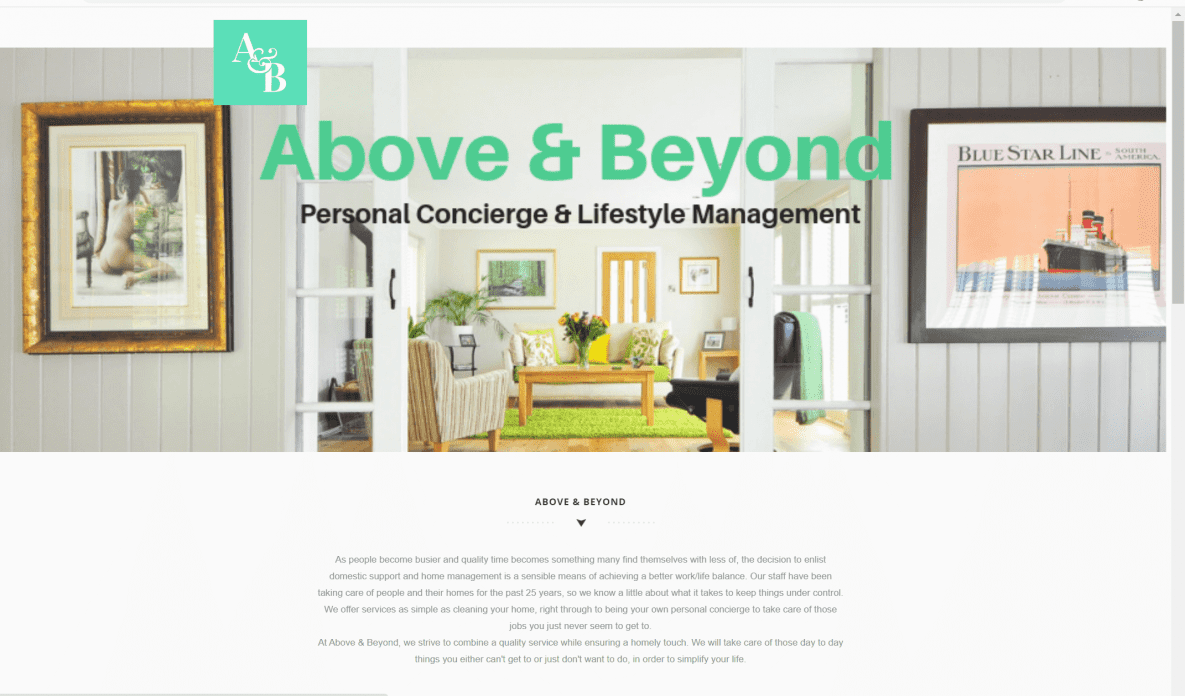 After